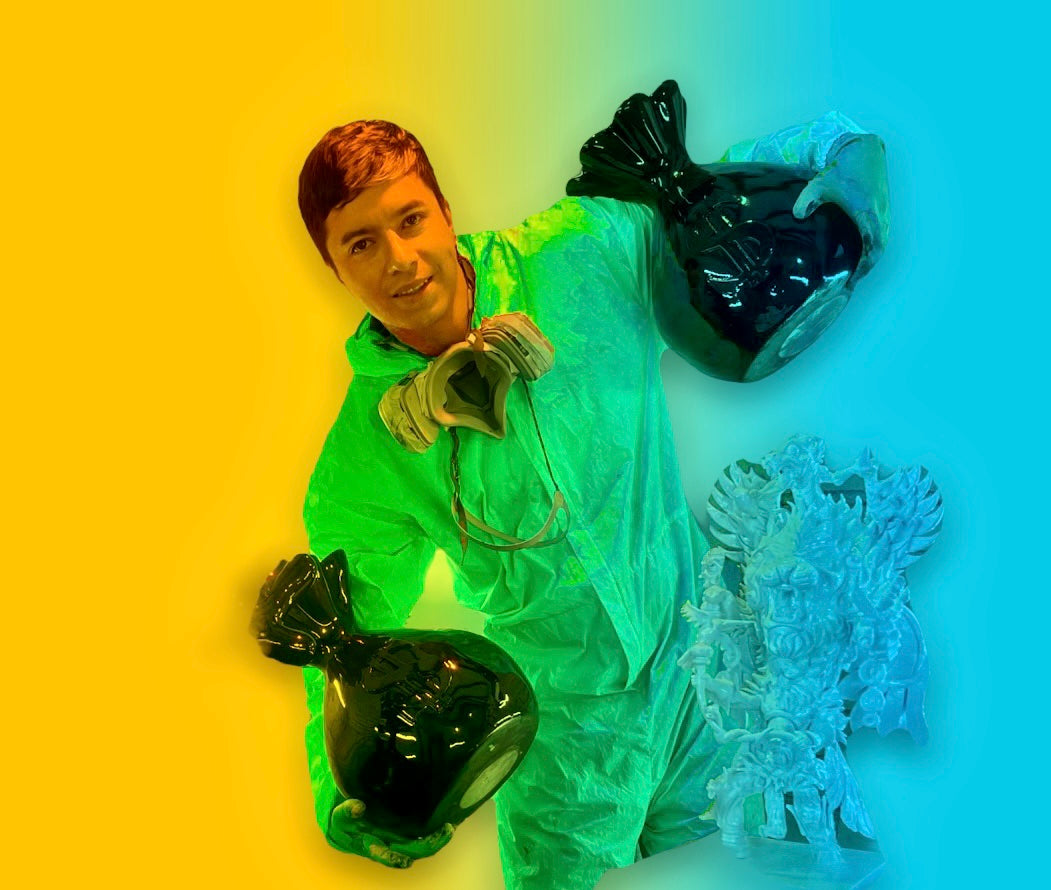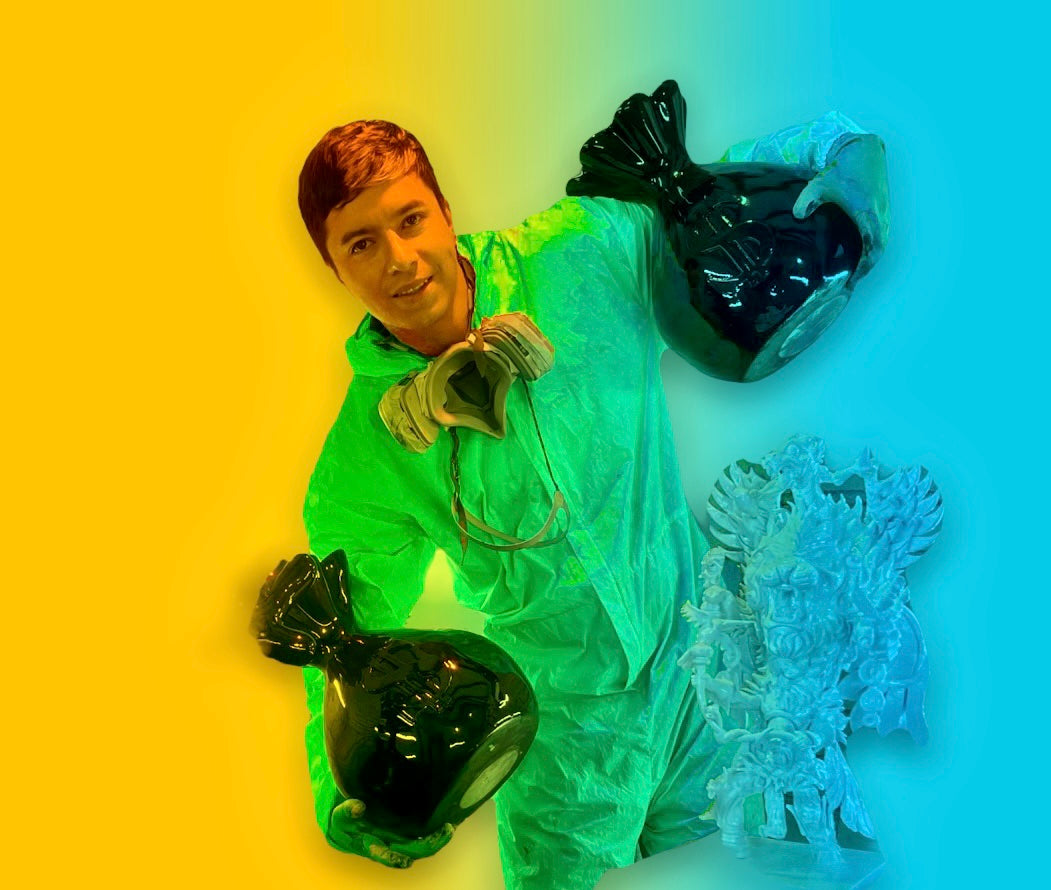 Ihoans Fine Art
He was born in Pasto, Colombia; among artistic floats, typical
costumes and monumental sculptures regarding the festivals of his land. Art was part of his daily life because his family, friends, and his environment were a significant part of the town's festivities. In order to improve his technique and contribute with the family's business, his hands were used to maneuver all kinds of materials.
Nowadays he has built a team of artisans and sculptors who
contribute to every kind of detail for his pieces. Johan's dream is for the
world to know more about the ancestral techniques that his family dominates. He has dedicated his last years in conquering the international market, carrying out his work in Ecuador, New York and Miami.
Ihoan uses Pop Art culture which is defined as "democratizing
art making it accessible to everyone". His work can be found developed in
chrome, polyurethane finishes, with ancestral techniques such as Pasto Varnish and an infinity of other materials that allow him to deliver the perfect piece to each buyer
Buy his Artworks