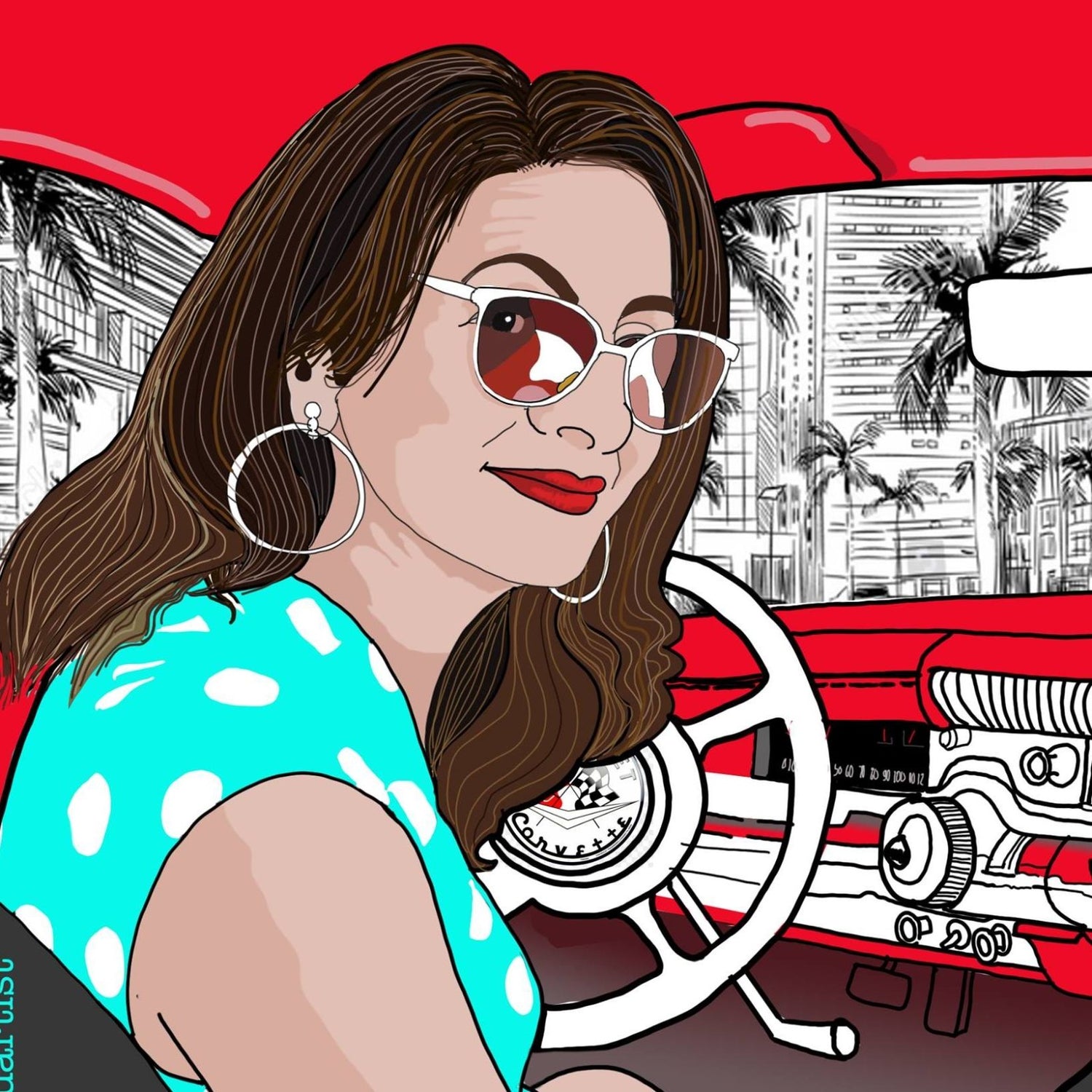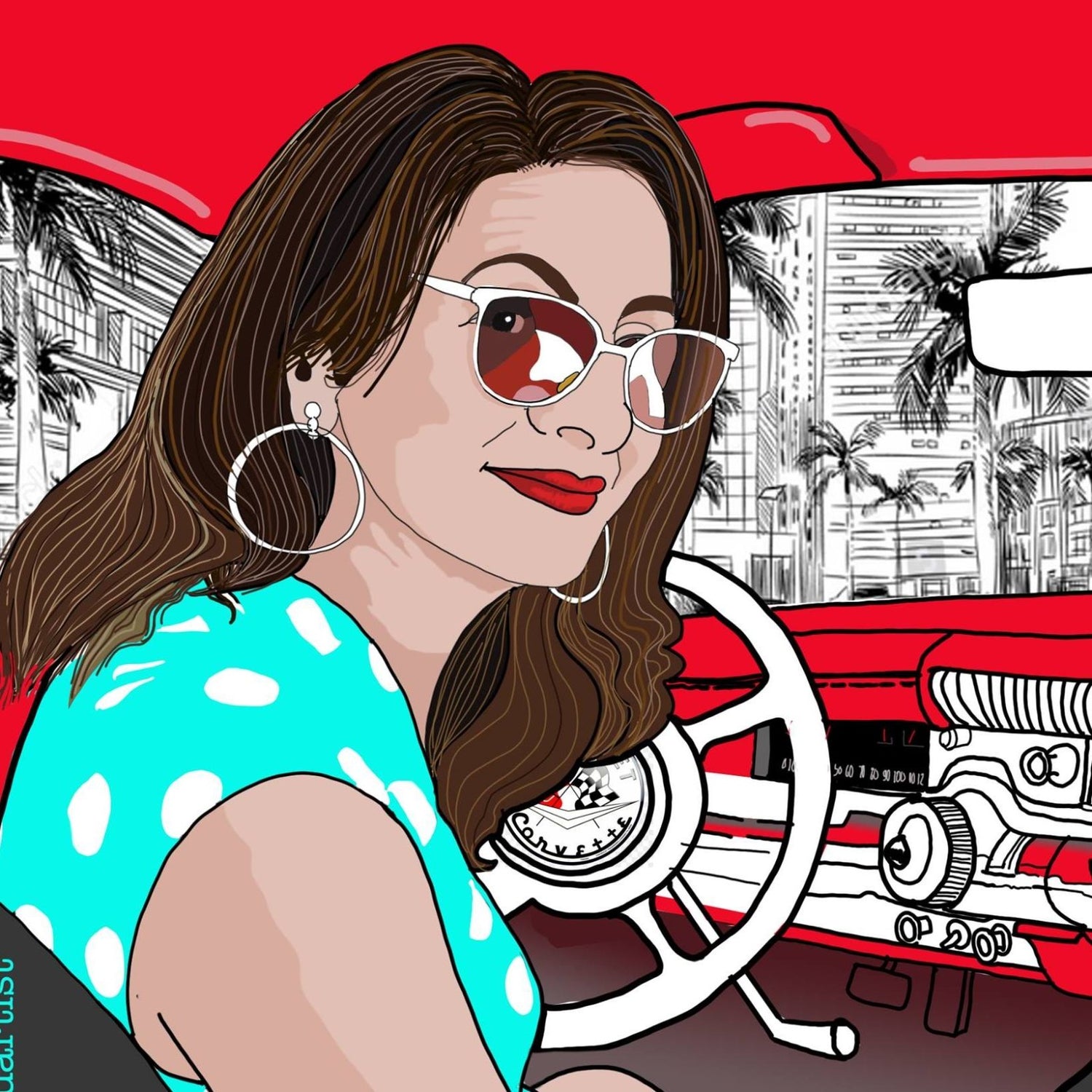 MJ POP
Artist, graphic designer and journalist. Her talent for her art emerged from childhood and has marked every stage of her life. Studies journalism and cartoon drawing. In a world marked by information. From her profession, exercised the task of turning the news into graphics. Had in her hands the creation of covers for magazines, cartoons and portraits of characters in newspapers and other publications.

MJ seeks that the viewer interacts with her work, also explores by painting on dresses, bags and jackets, so that her followers can wear her art.
Has made a career as a visual artist in recent years in South Florida where she already has a name like#MJPOP.
MJ comes from journalism and caricature on a colorful journey, transported from portraiture, graphic design and caricature to
art, the vehicle in which moves is Pop Art.
BUY HER WORK